Information on ExxonMobil Scholarship 2020/2021 and How to Apply Online
---
ExxonMobil Scholarship 2020 and How to Apply Online.—ExxonMobil, ExxonMobil Scholarship 2020, How to Apply for ExxonMobil Scholarship for 200 Level Undergraduates online. See more details below;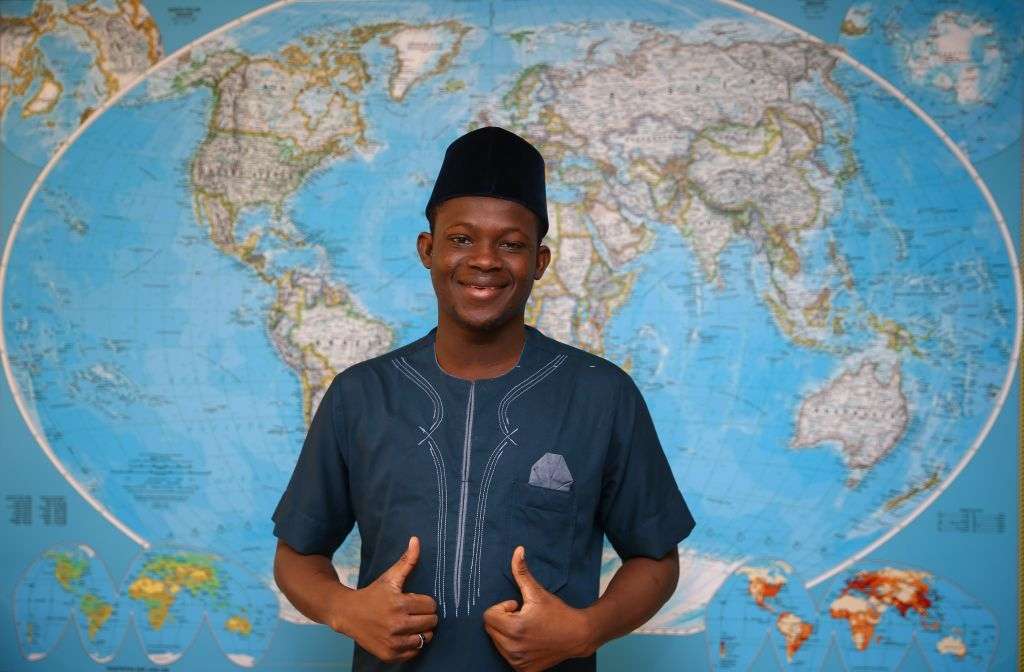 ExxonMobil Scholarship 2020 – If you have ever wondered why ExxonMobil delayed before announcing the undergraduate's application for their annual scholarship scheme, then you are not alone. So many students have ask questions  like;
Is ExxonMobil Scholarship Form Out?
How can I apply for ExxonMobil Scholarship 2020?
What are ExxonMobil Scholarship Requirement?
Which Field of Study is required for the ExxonMobil Scholarship 2020?
2020 ExxonMobil Scholarship Deadline?
IMPORTANT! Currently, ExxonMobil Scholarship 2020 Application is not yet out online, DISREGARD any form of advert you come across. This page will be updated immediately the form is out.
♦⇒Request Any Job Exam Past Questions and Answers and get it Delivered within 24hours=> Click here
As part of support to educational development and human capacity building, Mobile Producing Nigeria (MPN), operator of Nigerian National Petroleum Corporation (NNPC) awards scholarships annually to qualified undergraduate students in Nigerian Universities.
To be ascertain if the ExxonMobil Scholarship 2020 has officially started, reach out to the official ExxonMobile Scholarship portal: https://portal.exxonmobil.com/ or Visit this page frequently for we shall update anytime the ExxonMobil Scholarship 2020 is out.
Awards will be made to qualified and suitable students who are currently admitted in Nigerian Universities irrespective of state of origin including the FCT.
Undegradate Scholarship Award is funded by Mobil Producing Nigeria and a total of 500 undergraduate scholarships are  awarded annually. However, about 62% of the total scholarship awards are allocated to students who are indigenes of the operational communities / states which includes Akwa Ibom (50%) and Rivers States (12%).
There is also a merit awrd (10%) to the best 50 candidates in the selection tests. The remaining places go to students from other states including FCT based on merit and fair geographical spread.
The scholarship awards are for disciplines in Engineering (Petroleum Chemical, Mechanical, Electrical/Electronics and Civil), Geology, Geophysics, Medicine, Agricultural Science and related fields as well as Computer Science.
ExxonMobil Undergraduate Scholarship Requirement
Applications are invited from all full-time undergraduates in their 100 level or 200 level of study in any of the under-listed courses in Nigerian Universities:
Petroleum Engineering
Chemical Engineering
Mechanical Engineering
Electrical/Electronics Engineering
Civil Engineering
Geology/Geophysics
Medicine (MBBS Only)
Agricultural Science (And related fields)
Computer Science
To be considered eligible, intending candidate MUST:
Be holders of the SSCE or its Equivalent with at least six subjects passed at a sitting
Applicants must be registered full-time undergraduates in their 1st or 2nd year of study in any Nigerian University
Students who are currently on similar scholarship awards from other oil and gas companies should not apply
Dependants of employees of Mobil Producing Nigeria, Mobil Oil Nigeria Plc and Esso Exploration and Production Nigeria Limited are not eligible for this scholarship.
Scanned copes of the following documents will be needed during registration
Passport photograph with white background not more than 3 months old (450px by 450px not more than 200kb)
Current University ID card
Admission letter
Birth certificate
O' Level result
JAMB Result
SSCE result or its equivalent
Evidence of State of origin obtained from the appropriate Local Government Area and duly signed by the Chairman or Secretary
In line with our e-scholarship administration system, selected students will be invited for computer-administered qualifying tests in selected examination centers nationwide. Short-listed candidates for the qualifying test will be invited by email and SMS text messages. All applicants are therefore advised to ensure that GSM telephone numbers and personal email addresses are properly entered into the e-forms on the web site.
IMPORTANT:
Multiple application will not be entertained. Candidates are to apply for one job position. Candidate who attempt to apply multiple times will have their application will be disqualified
No fee is required for online application, test or interview
N/B: Any false information provided during or after the application process will lead to the outright disqualification of such candidate(s).
If you need us to help you with more updated information at the right time about the scholarship, kindly provide us your name and email Address on our Contact page. Also, feel free to ask any question pertaining to this guide via our comment box.
---
Are you a Blogger? or  Social Media Influencer? Want to Start Earning $1,000 TO $10,000 Monthly? Get my Ultimate List of Companies who offer  you Sponsored Posts ⇒ GET IT HERE
---
♦Join Our Telegram group Here
---
Tags: exon mobile, Information on ExxonMobil Scholarship 2020/2021 and How to Apply Online